Eben Bull
Principal Fiduciary/Owner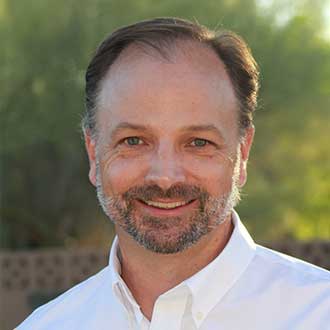 Eben Bull is an Arizona Licensed Fiduciary and owner of Estate Management Services (EMS). A native New Yorker, but raised on the west coast, Eben has been a resident of Arizona for over 20 years. He holds a Bachelor of Arts degree from Arizona State University and is an active member of the Arizona Fiduciaries Association. After completing college, Eben initially pursued a career as a land surveyor in the civil engineering industry. But in 2000, Eben found contributing to the Phoenix urban sprawl to be unsatisfying and he eventually found himself working in the fiduciary industry. Eben served as Vice President, Board Member and Property Manager for a prominent private fiduciary company. He quickly grew to appreciate the fiduciary field as it fulfilled his desire to help others at times of need. In 2006, Eben earned his Arizona private fiduciary license. After ten years of private fiduciary service, Eben formed Estate Management Services in 2010. He enjoys spending his free time with his 3 boys and tending to his garden.
eben@ems-az.com • (602) 354-5157
Frederick A. Schertenlieb
Business Development
Frederick A. Schertenlieb, CTFA, is originally from Muskegon, Michigan and moved to Arizona in 1983 to work as a Personal Trust Administrator for M & I Marshall and Ilsley Trust Company of Arizona in Sun City for 12 years. Fred then worked as the AZ Business Manager for Wells Fargo Private Client Services from 1996-1998, He then served as the Managing Director of the Biltmore Financial Center for Harris Trust Bank of Arizona for 5 ½ years. Fred worked for JPMorgan Trust Bank, N.A. as a Personal Trust Business Development Officer based in Scottsdale for 3 years. Fred joined Arizona Bank & Trust in 2008 and served as a Personal Trust Business Development Officer until his retirement in March, 2017. Fred joined EMS in August, 2018 as their part-time new business development officer. Fred brings 45 years of experience in the trust business to his position at EMS.
fred@ems-az.com • (602) 679-3383
Daniel Brunk
Project Manager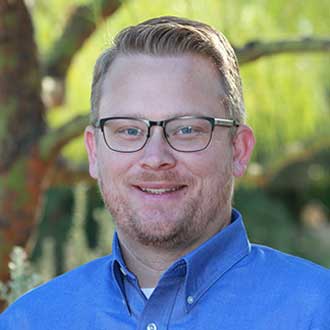 Daniel Brunk, an Arizona native, serves as EMS' Senior Property Manager and aspiring licensed fiduciary. Daniel is a certified personal property appraiser and a licensed notary. His past professional experience includes real estate investment, ROI projects and asset liquidation. Daniel brings his strong property, creative and organizational experience to EMS to provide our clients with magnitude of skills including marshaling assets, inventorying and project management. Daniel enjoys the complex challenges that come with each estate, but more importantly, he takes great pride in helping the helpless.
daniel@ems-az.com • (623) 703-7684
Robert Arroyo
Property Manager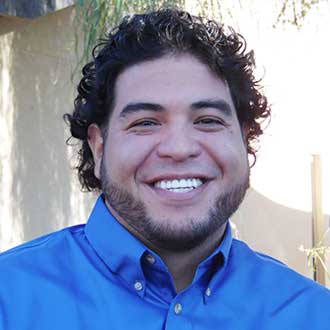 Robert Arroyo, a native of the California Bay Area, moved to Arizona in 2006. After trying his hand at a variety of jobs, he eventually landed a position with an Arizona licensed fiduciary. In his role as an estate administrator, Robert found that serving others at a time of need to be very satisfying and enriching. He eventually moved on to his role as a property manager for EMS in 2017 which allowed him to serve others and to be active outside an office environment. Robert's long-term goal is to become a licensed fiduciary and to continue to serve families and estates in need of fiduciary services.
robert@ems-az.com • (602) 694-5601
Jon Schwarzberg
Property Manager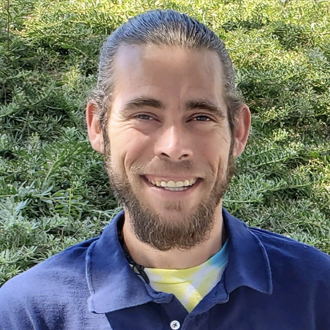 Jon is an Arizona native and has been involved with the community most of his life. His employment history includes working in a local hospital emergency room. This experience helped him to gain valuable knowledge with deescalating stressful situations by working closely with patients and families. Jon possesses excellent communication and customer service skills. He is a highly personable individual and has a great sense of humor. Jon's "can-do" attitude is evident in every aspect of his daily tasks. In his personal life, Jon enjoys all the outside activities that Arizona has to offer, including hiking, camping and fishing. He is an avid Arizona Cardinals fan, as well as an ASU Sun Devil fan. He is also an enthusiastic horticulturist and enjoys spending time growing his garden. Jon is an individual of high integrity and an exemplary work ethic.
jon@ems-az.com • (623) 341-5193
Matthew Acosta
Property Manager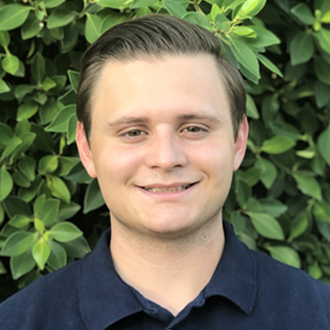 Matthew Acosta was born and raised in Phoenix, Arizona. He graduated from Sunnyslope High School in 2017. He went on to play collegiate baseball at Phoenix College. Matthew plans to complete his education with a bachelor's degree in business. He worked at Big 5 Sporting Goods for over three years before joining EMS. He has a strong work-ethic and enjoys making a difference by leaving a positive and lasting impression on the people he has the privilege or serving. Some of Matthew's hobbies include fishing, golfing and spending time with his family and friends.
matthew@ems-az.com • (602) 309-7392
Stayce Moore
Property Manager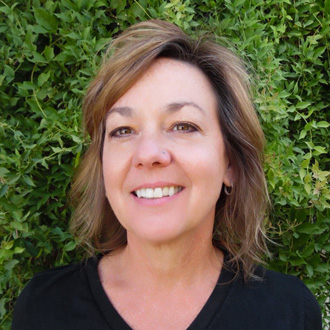 Stayce is a native of Arizona and has over 34 years of professional experience working for a prominent Sun City estate planning and settlement law firm. She brings to EMS an extensive knowledge and understanding of this challenging industry, as well a thoughtful and caring approach to her duties. Stayce also serves as a caregiver to her elderly mother-in-law. In her free time, Stayce finds great joy in applying her eclectic creativity to furniture and interesting items she finds while thrift and antique shopping. She also enjoys being in the outdoors, whether in her yard or on her mountain bike. Stayce and her husband have two boys and four grandchildren.
stayce@ems-az.com • (602) 499-4058
Dylan Schnoebelen
Property Assistant
Dylan joined EMS in the summer of 2018 after graduating from Thunderbird High School in Phoenix. This is Dylan's first job and he has quickly earned the respect of his fellow EMS employees with his dedicated work ethic and his drive to learn and succeed in the business world. Dylan has a big future with EMS and we look forward to watching him grow and learn.
dylan@ems-az.com • (928) 925-5044